[[ Find Ooh Leela!™: Etsy Shop ||Read the Blog || Like on FB || Follow on Twitter ]]
Coupon code for readers:
use the code
OOHLEELA
for 10% off any order (Ends 8/31).
The amazing creators of the week are Isabela and Leela of
Ooh Leela!™
-- Ooh Leela!™ is a mother and daughter team that specializes in trendy dog clothes, personalized silk screened dog shirts and cool accessories. Although I don't have any babies yet (of the human kind), I have a furry one. Her name is Leela; Leela is a 4.5 year-old silky terrier who truly believes she is a baby. Who am I to disagree right?
We make screen printed, personalized dog t-shirts, hoodies, polo shirts, beds and accessories. Working on custom orders is a big part of our business as well. We love working closely with our customers, bringing their ideas to life by creating something truly unique for their furbabies.
We have recently launched our summer line, which includes fully reversible tank tops and some very cute bloomer shorts. They have been a big hit.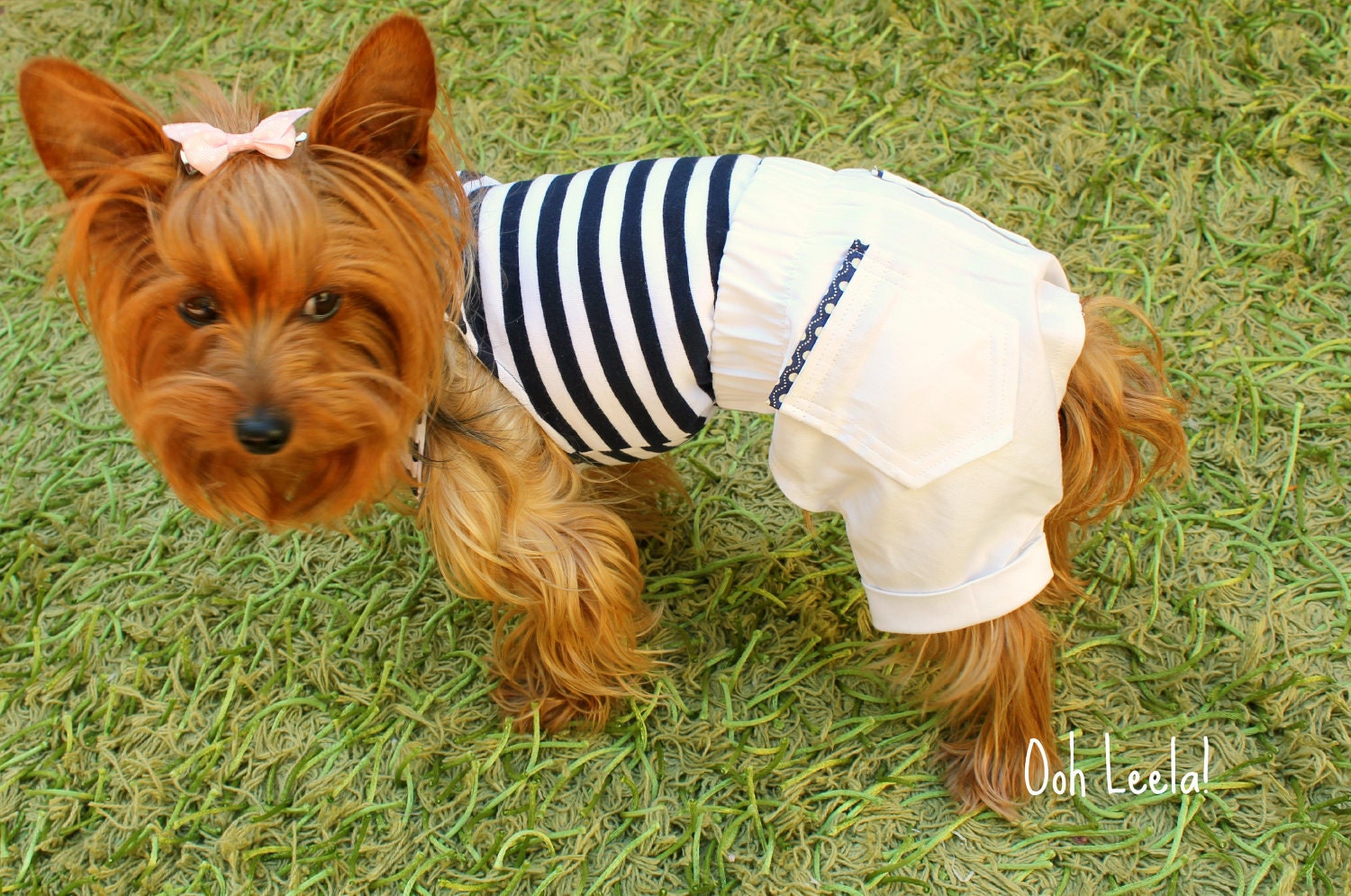 Personal experience:
I have recently gotten my hands on a piece from Ooh Leela and I love it! I wrote a blog post about that and you can read it by
clicking here
. Check out my kitty Casey on his new bed:
All about Ooh Leela!™:
"It all started a few years ago, when Leela and I went shopping:
Being quite the furryonista that she is, she has exceptional taste and she truly appreciates good quality. All the icky, fall apart after one wash, personality lacking, made-in-China stuff did not cut it. As she so politely put it: "I deserves more. Only the best for me."
So we sat down, talked about our ideas and decided we would capitalize on our strengths. That is how Ooh Leela!™ was born.
Leela comes up with the ideas, inspects my work and bosses me around.
All. Day. Long.
Apart from following her directions (to a t), I also design our patterns and make all of our products. Everything is done in-house and while it may add some extra time to the production process, we enjoy every single aspect of it.
Our goal is to create high quality dog apparel, that is both trendy and fun, using only the finest materials with an extra dose of love and attention to detail.
We believe that every pet has an attitude, er, personality. Let it shine!"
Tips for other sellers:
"Be consistent & have discipline. Don't forget to have fun as well.
Persevere: if it were easy, everyone would be doing it.
Follow your heart. Be yourself. Know your market.
Instead of adding 100 different products, focus on a few things. Do those things really well."
Favorite way to promote:
"We are such social media junkies! I can easily spend hours and hours on Facebook and Twitter. But I must say that Facebook is my favorite medium. I love that Facebook doesn't move as fast as Twitter and that it gives me a chance to be a bit more personal when interacting with my customers. I love to post cute pictures of Leela as well and Facebook lets customers see those pictures on my wall, rather than having to click on a link."
Want a chance to be featured?
Click here
to submit your shop.
ByHandGiveaways | Owner's Shop Aulani Photography | BHG Etsy Team | Fan: FB
Tweet: @byhandgiveaways