[[ Find Cally's Creations: Etsy Shop || Blog || Facebook ]]

The amazing creator of the week is Cally of
Cally's Creations
-- a shop specializing in original mixed media whimsical artwork and creations such as cards, magnets and bookmarks (mainly paper goods).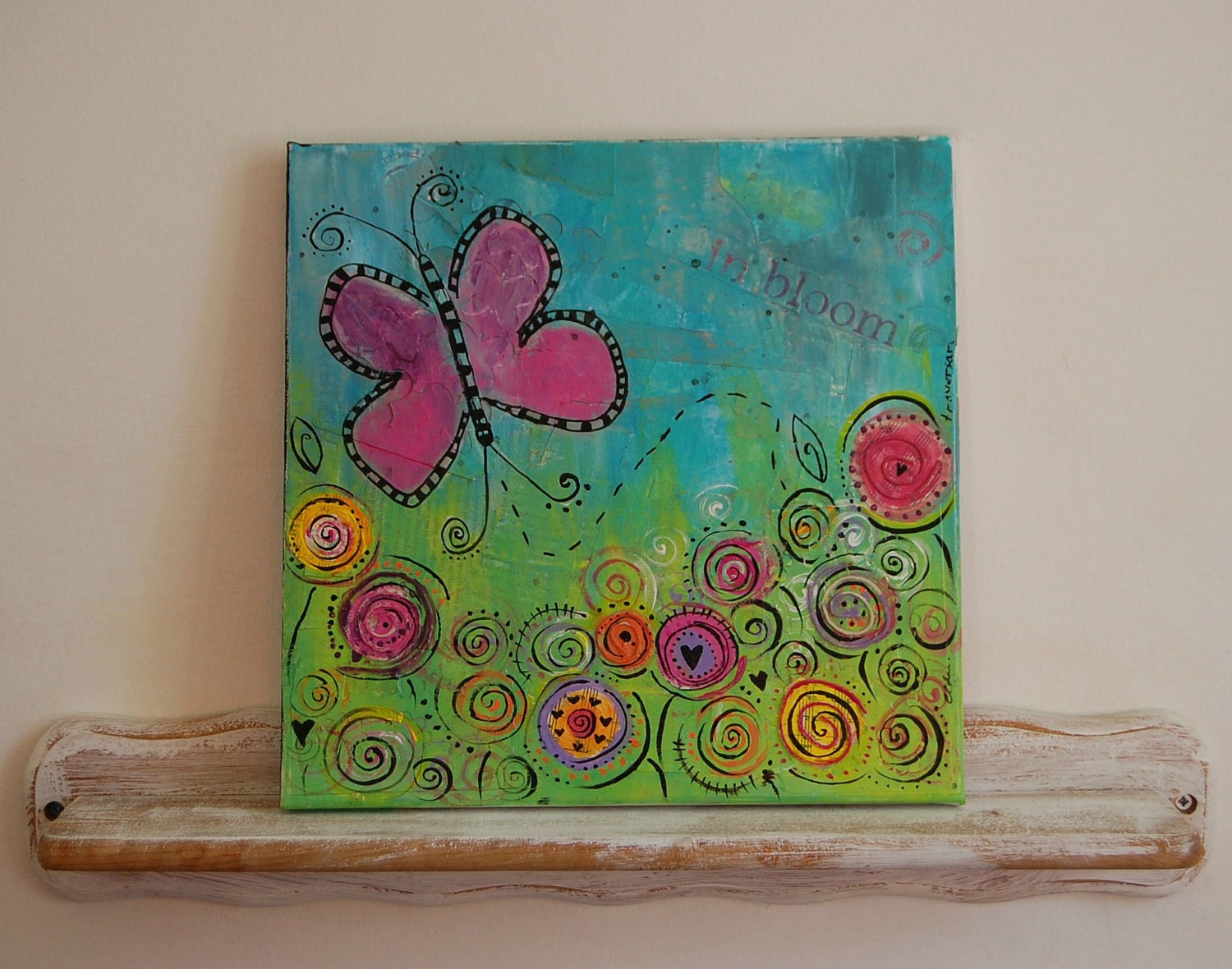 Cally's Creations
started a little over a year ago
, "I sold my first painting in March 2011, and thought it would be good to see if I could sell anymore!"
Money is Cally's
biggest challenge
, "trying to get a regular income can be very difficult to keep the business a float, but I manage!"
On the flip side, Cally's biggest
accomplishment
is "developing my own unique style; before last year I didn't really have one."
"[I] take a time out, listen to my boyfriend write some songs, and read a lot," for
inspiration.
"I am going through a creative block right now [though and I'm] finding it difficult to get out of it."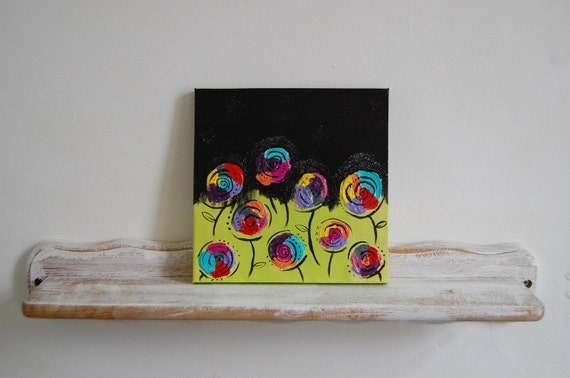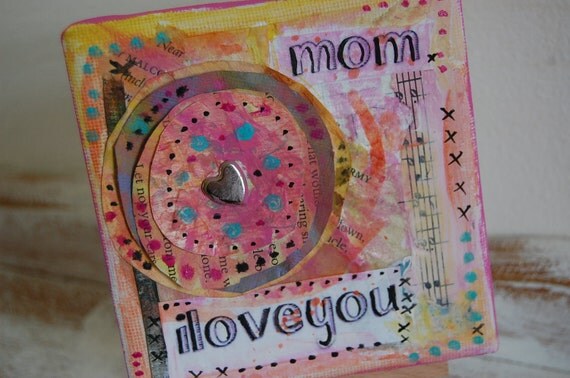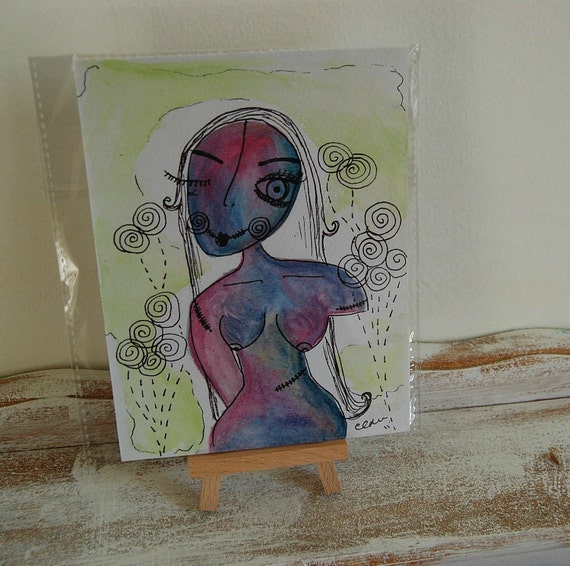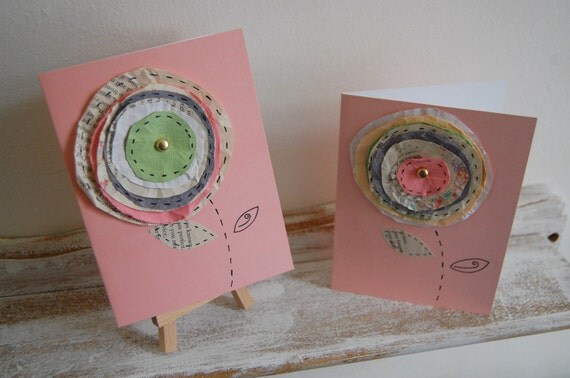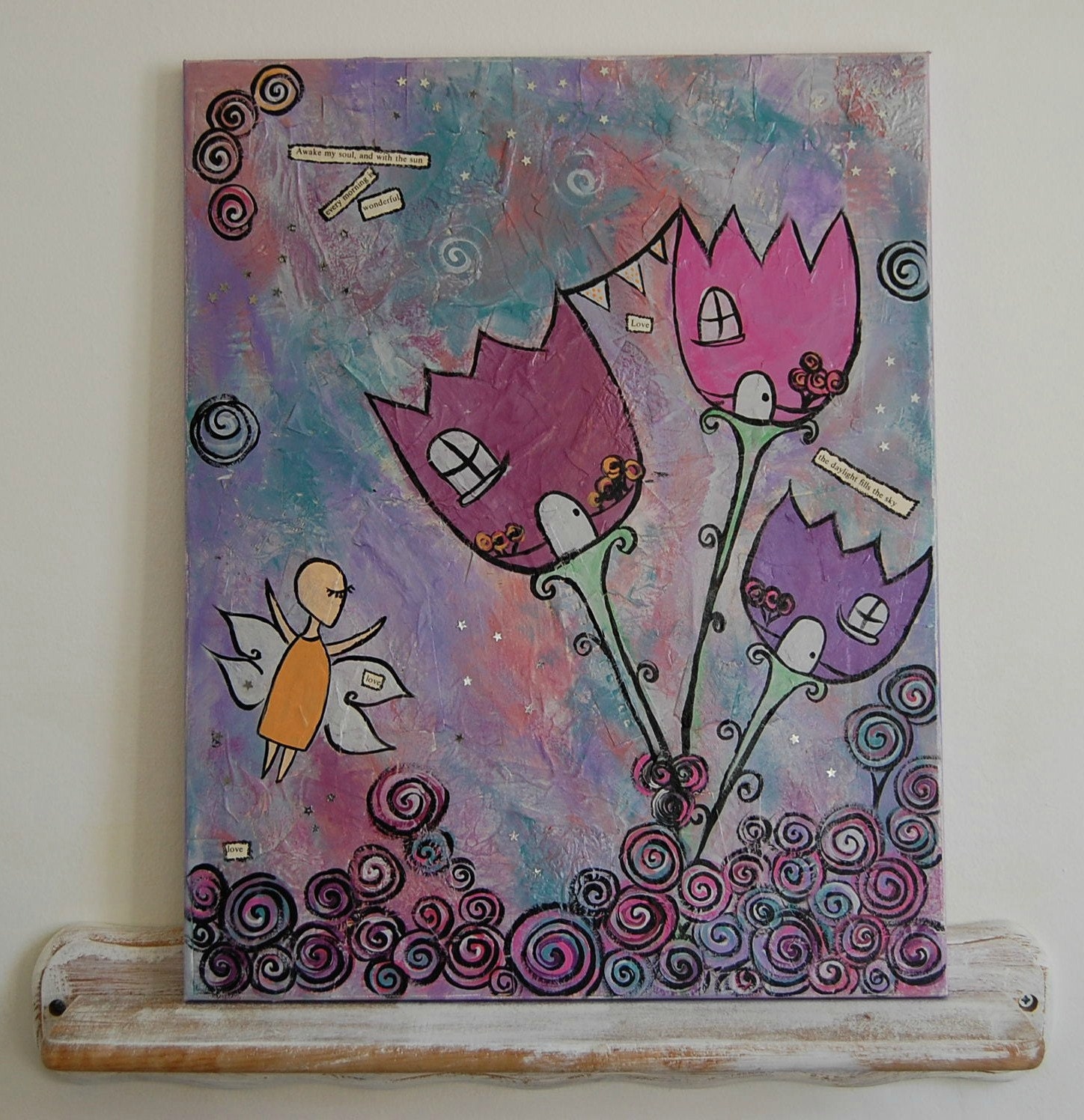 Besides your shop what makes you tick?
"Reading! I love reading lots and lots of books; [also] my cats and my wonderful boyfriend."
A tip for other sellers:
"Be patient. I often go weeks without selling a thing. The thing that keeps me going is the amazing comments people make about my work. It's just as good as someone buying them."
A great way to promote:
"I used to love promoting via Facebook but now I find Etsy is easier if you join teams and try to become apart of the community. Swapping 'likes' is a good way to promote yourself."
Sweet
resource
: "I really love Beth Wilson's (owner of DoodleCats) blog. She's an amazing creator and I often go to her blog for inspiration." [
beth-wilson.co.uk/
]
Currently:
"I have a community of crafters in my local area, so I am trying to sort that out for more craft fairs over the summer. I will be *hopefully* starting on some new, darker mixed media pieces over the next couple of weeks, but I usually can't plan these things!"
---
Want a chance to be featured or get your items shared?
Click here
to submit your shop.
---
ByHandGiveaways | Owner's Shop Aulani Photography | BHG Etsy Team | Fan: FB
Tweet: @byhandgiveaways